IMS politics
The Integrated Management System (IMS) declares a uniform way of leadership and management that meets the requirements for the quality management, environment, occupational health and safety and information security management.
Company management and all employees of our company are trying to identify and effectively meet the needs and expectations of our customers, suppliers and business owners, to achieve, maintain and improve the overall performance and capabilities of the company. To this end, we have implemented integrated management system (IMS), which includes standards of International Organization for Standardization (ISO):
ISO 9001:2009 - Quality Management System (QMS)
Quality Policy was launched in order to improve organization management system.
ISO 14001:2005 - Environmental Management System (EMS)
The objective of environmental policy is to support environmental protection and prevention of pollution and protection of human health.
OHSAS 18001:2008 - Occupational Safety Management System
OHSAS policy objective is to promote compliance with safety and fire protection.
ISO 20000-1:2012 - IT Service Management System (ITMS)
ITSM politics is first of all quality policy and service improvements, avows  the basic processes defined in the principles of IT Service Management, determines the direction and expresses the top management support for the  services management. The top management intention is to support objectives, principles and management development services.
ISO 27001:2014 - Information Security Management System (ISMS)
Information Security Policy is intended to inform the customer, partners and the public of the permanent interest of protecting all information assets and assets used for their preparation against external and internal threats, misuse, disclosure or destruction.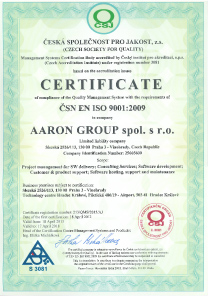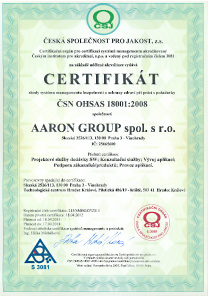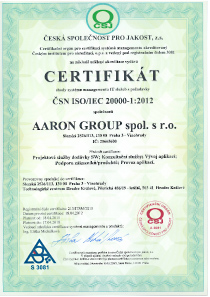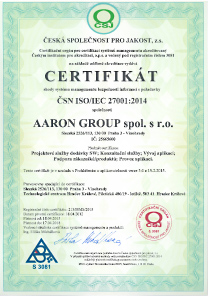 Print