Content Management System CMS
AARON CMS (Content Management System) is an editor system for the administration of the contents of internet, intranet and extranet portals. This sophisticated editor system AARON CMS forms an adequate platform for creating of ambitious and complex internet presentations, web servers, portals and applications. Based on the everyday practice and needs the system offers comfortable working with all its components. Using AARON CMS you will not depend on computer experts with the administration of your Internet presentation any more. Working in this system is easy and every user will manage it after one day's training.
We continually work on further development of the system, so that your Internet pages could include all elements required by modern communication and marketing.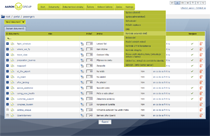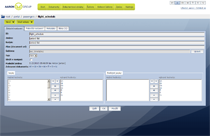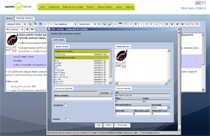 Why AARON CMS?
An easy and efficient updating of the web pages content.
Modularity – you pay only for what you need: public inquiry, catalogue of references, picture gallery, language mutations.
Extendibility of the environment by own components.
Easy administration of users and user profiles.
Administration of banners by means of banner system OpenX.
Flexible structure of templates for pages enabling fast changes and editing.
SEO supporting.
Selection of modules of the existing menu 

Illustrations of working with AARON CMS

Banner system

Editing of documents

Forms

Photo gallery

Catalogue

Language mutations

Full text searching
Protected sections

Video
Further modules are generated continually in accordance with the requirements of our customers.

Print